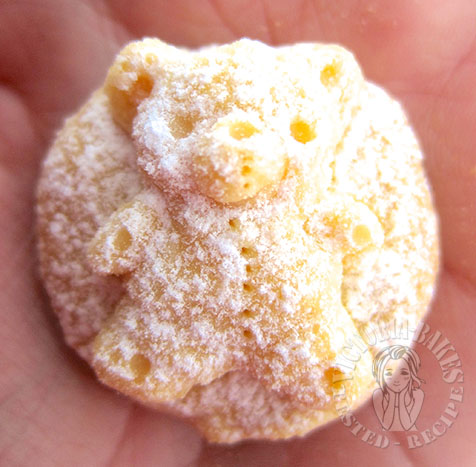 now these cookies seriously melt in your mouth… you don't even need teeth.. just put it in the mouth and let the tongue do the work… (⊃⌒*⌒⊂) .. i had to be really careful when taking the pictures as they simply come off when touched… fragile (:3[____]… forgive me for this horrible set of pictures though as my apartment lacks good lighting and i'm really only using a "black & white" camera (^_^;)
Recipe adapted from Guai Shu Shu
Ingredients (make about 50 cookies of 1.5 cm diameter balls)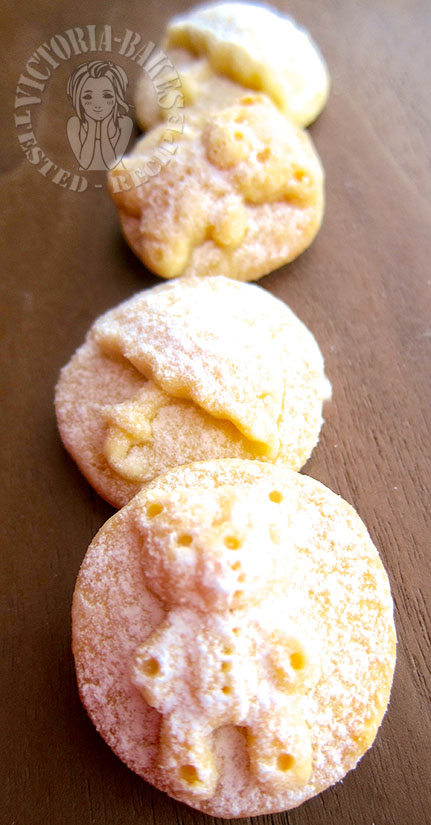 150 grams of ghee
200 grams of plain flour
50 grams of milk powder
pinches of salt
Adequate icing sugar for rolling the balls
Directions
– In a mixing bowl with ghee, sift in plain flour, milk powder and salt. Use your hand you knead until the dough is well combined. Let in rest/chill for half an hour before shaping in the refrigerator
– After half an hour, shape the dough into a long cylindrical shape and cut into about 10 gram per dough ball. Shape into a round ball. If it is too soft, chill it again. Place the ball in the baking tray
– Bake in the preheated oven at 160 degree Celsius for 12-15 minutes. When it is out of the oven, roll the cookie in a bowl of sugar powder. You have to be careful as the balls are very hot and fragile. Transfer the sugar dusted balls to a wire rack for complete cooling. When cooled, transfer to a container. Can keep in an air tight container at room temperature for at least 2-3 weeks
Personal notes: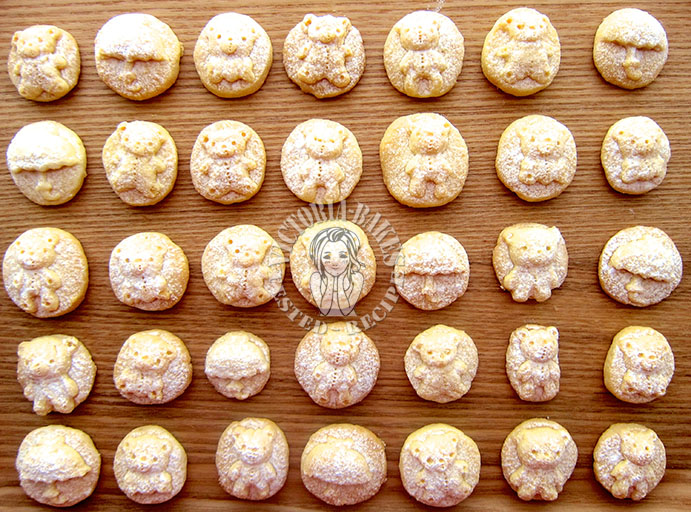 – i chilled my dough for 30mins before shaping and took bits of dough as needed when shaping
– i used fondant silicon shaping moulds to press the bears and umbrellas on the dough
– cookies are chilled for 30 mins before baking
– my cookies were baked for 12 mins and i sifted icing sugar on them a couple of times after removing from oven
– i used the back (round end) of a tooth pick to make round punches on the paws, ears, eyes, and nose. the pointed tip of the toothpick was then used to make the line impression on the nose. please be very very very careful when punching holes as the cookies are more fragile than you can imagine
Pollution index: drizzle drizzle Milan…. And heading back to Singapore … Yippeeee!