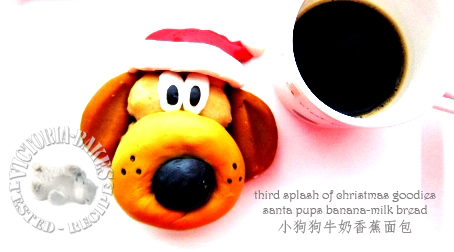 when I saw this recipe in the internet, i was really excited. i'd been searching hard for a banana flavoured yeasted bread recipe but has never been able to find one. I always loved the banana walnut bread from gardenia back home and was hoping to re-create the same one..
this is a very simple bread but after baking, i couldn't really taste the banana coming through… i can smell it though. it's not something i will make again i guess.. will continue looking for another recipe..
p.s. i hope it snows again soon.. weather report says heavy snow expected today..
Pollution index: 176 (unhealthy)