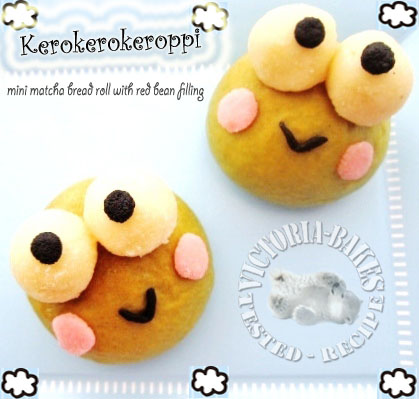 I always look forward to Sundays, maybe because I would have "starved" to enjoy my brunch better. We had an unusal bunch today ~ hubby, me, Markus, Li Li (LC's sister) and family, Derek, Annot and Vicky. Oh well, it was still a good melting pot i have to say ~ Regis and Markus had good conversation, and Derek had good rapport with the kids.
I think my body has stopped craving for desserts, but the want for baguette is still unstoppable… bless my abs, amen.
Lao beh is coming back from Mongolia tonight ~ midnight rather. I always enjoy hearing the opening and closing of my cake stands ~ this means someone is eating my bakes. Non-bakers probably won't understand that feeling and these couple of weeks, i have been hearing it more often because lao beh has been eating them for supper and breakfast. Oh yes, he's got a sweet tooth as well. He's just like a french ~ must end his dinner with a nice cuppa and a sweet cake. I remember him buying the mini cakes from 7-11 to end his night and realised these days, he no longer need to do it. It just feels lovely when you know your loved ones are eating food prepared by you, and with the best ingredients.
A very basic green tea bread roll with red bean paste filling…
Pollution index: 107 (unhealthy for sensitive group)