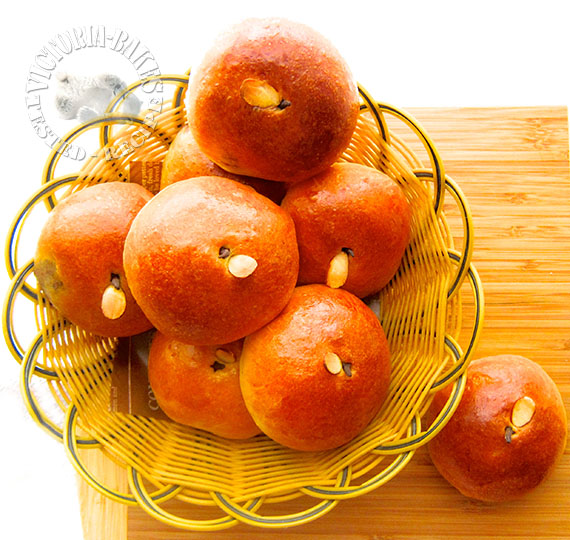 Original recipe adapted and translated from here:
Ingredients
Dough
200g bread flour
32g castor sugar
2g salt
20g egg
8g milk powder
2.5g instant dry yeast
110g water
20g unsalted butter (softened)
pretz and sliced almonds for decoration
Filling
3 medium size apples
1tbsp lemon juice
1/2 tsp ground cinnamon
Directions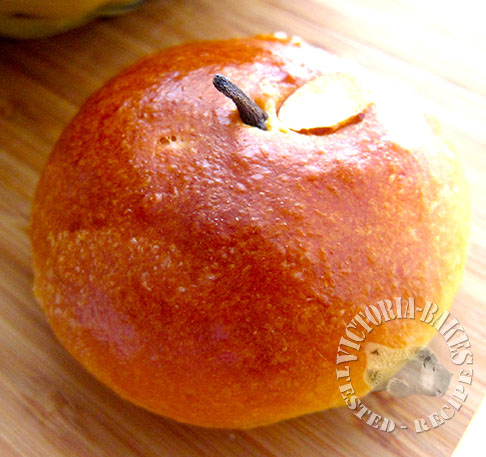 – prepare filling first by peeling skin of apple. Cut apple into small chunks
– place apples, sugar and lemon juice into a saucepan and cook on medium-high heat. Ensure you watch the saucepan so that the bottom does not get burnt
– turn off fire when the mixture has nearly dried up. Add in ground cinnamon and mix well. Set aside
– prepare dough by mixing all ingredients except butter. Knead till it becomes a soft and pilable dough
– add butter. Incorporate well and knead till window pan stage is achieved. Proof till double in size
– punch dough down gently and divide into 45g portions. Let dough rest for 15 mins
– flatten each dough and roll into a flat disc. Fill dough with apple-cinnamon filling, and seal. Place dough seam side down on parchment paper
– proof buns till double in size and brush with egg wash
– top gently and carefully with broken pretz (be very careful not to puncture buns too much) and flaked almonds
– bake in lower rack of preheated oven at 180 degrees C for 18 mins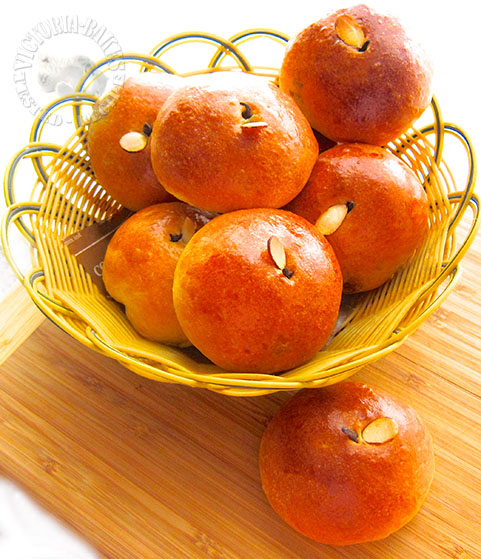 Personal notes
– i did not place my buns into moulds (i.e. what the recipe contributor did) and baked my buns in the middle rack for 12 mins
– i used cloves to replace pretz
Also baked my favourite chocolate pound cake again (´ω`♡%)… this is really the love bake of my family members and friends….   if you check out my blog, you'd realised how many times i posted this…. i mean, we just cannot resist it.
made all these just in time for the hubby to take away as gift packs for his meeting….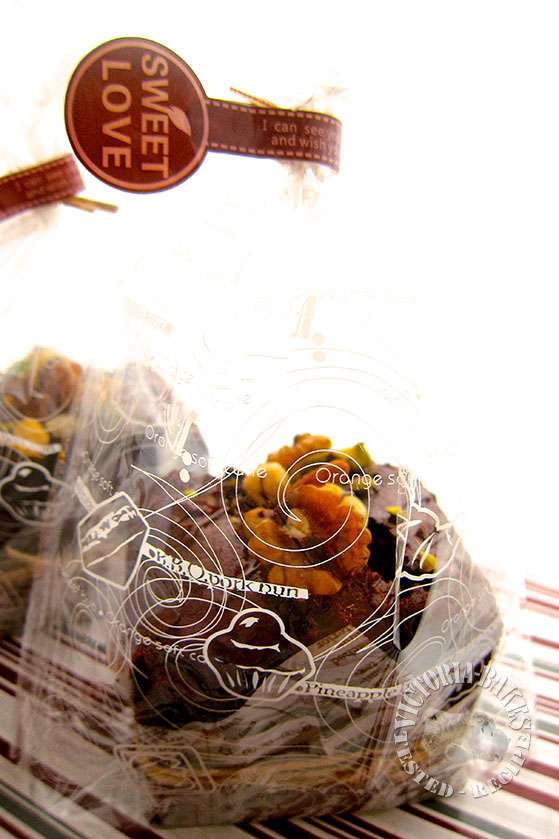 (o⌒.⌒o)