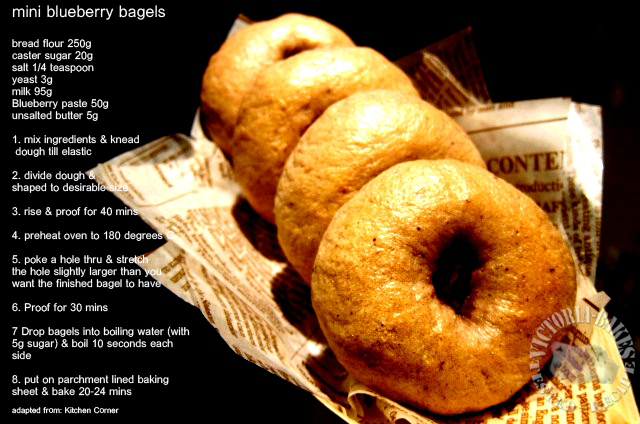 we are so in love with bagels ever since we tried those from Bagels &  Bagels in Tokyo.. especially hubby who was a non bagels person. he is now totally converted to a bagels .. one of his favourite are the chocolate and blueberry bagels… also, toasted veggie bagel.
I'd never made blueberry bagels so when i saw this (baked this 19 October, Friday), i was totally excited. i made a few adjustments though – no butter (since bagels should not hv butter), used buttermilk, used 250g of fresh blueberry and processed into 50g of fresh blueberry paste, proofed the entire dough instead of dividing separate portions, boiled each side for 1 min and baked these little devils. sooo chewy! and no – did not brush them with any egg white wash (like i always do).
what was meant to be hubby's inflight breakfast, was totally wiped in a night! a recipe to keep… next time, i will replace with homemade nutella paste.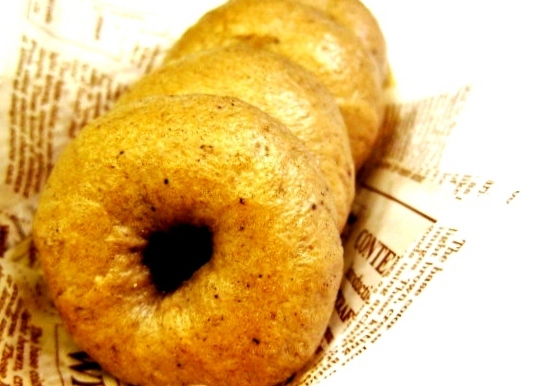 Pollution index on 19th October Friday: 393  (hazardous!!!)