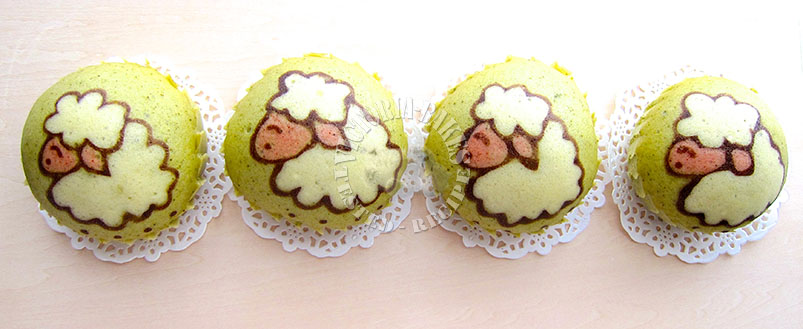 haven't made steamed cakes for a long time…
and thought this will be a good change from the bread and cookies i'd been baking..
Ingredients (makes four 8cm-muffin cup steamed cakes)
200g waffle mix
80g full cream milk
20g caster sugar
100g egg
60g water
30g coconut oil
Directions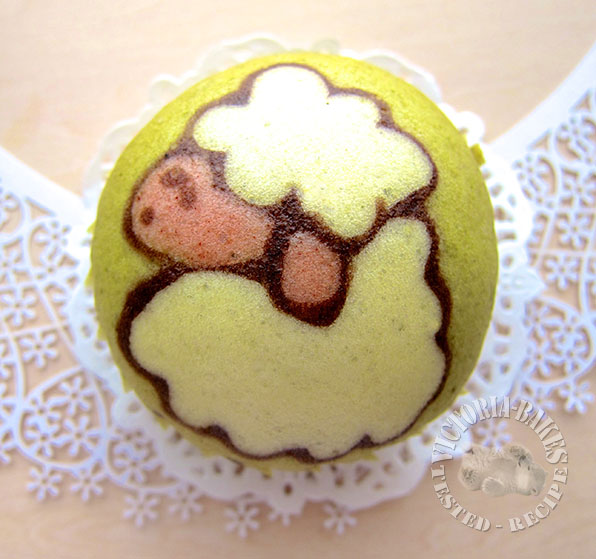 – beat eggs and sugar till frothy and well mixed
– add in milk and water. stir to incorporate
– sift in waffle mix and mix till batter is no longer lumpy
– add in oil and mix well
– prepare 3 small bowls ~ add 1 tbsp of batter and 1/2 tsp cake flour to each bowl
– tint one bowl with a bit of sifted red yeast powder to get a pink batter (for sheep's face and ear)
– tint the other bowl with a bit of dark cocoa powder for outline of sheep. the other bowl remains original colour (for sheep's fur)
– pour batter into 3 individual sandwich bag and tie on one end. Snip a small hole of the corner of the bag and batter is ready for piping
– mix 3g of green tea powder to the remaining batter and mix well
– pour green tea batter into 4 muffin cups till they are 80% full. Flatten any bubbles by pricking them gently with a toothpick
– pipe outline of sheep, and paint body and faces. Gently pipe on eye and mouth
– place 2 cups of water into steamer and steam for 30mins on medium-high heat OR steam in rice cooker by pressing the "reheat (加热)" or "steam (蒸)" function. Place a chopstick between the lid of steamer or rice cooker to allow steam to escape. This helps to prevent the steamed cake from being overly heated which will result in cracks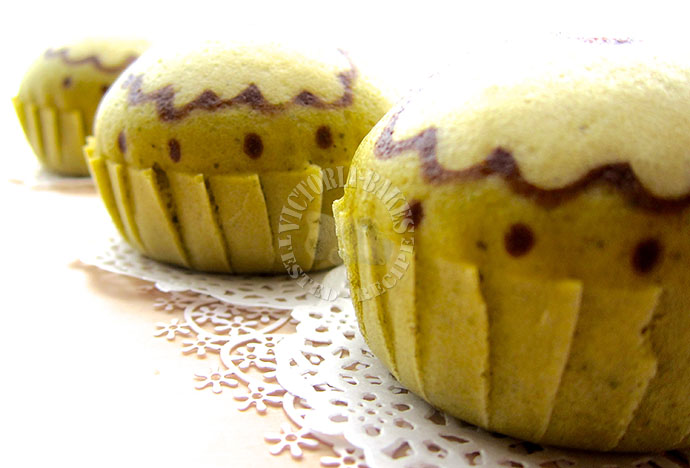 Personal notes:

– i used belgium waffle mix
– i made the mistake of overcrowding my muffin cups in the rice cooker (wanted to save time s(・`ヘ´・;)) and resulted in the muffins squeezing one another after steaming. So please place the cups apart such that they do not touch each other
– please ensure you snip only a very small hole for the cocoa batter bag as the outline of the sheeps do expand quite a bit after steaming
and these little sheeps come home ┌(・。・)┘♪└(・。・)┐♪┌(・。・)┘
I am submitting this post to Little Thumbs Up: Eggs organized by Zoe of Bake for Happy Kids,  Mui mui of my little favourite DIY and hosted by Baby Sumo of Eat Your Heart Out.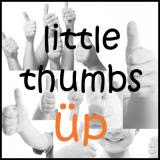 Pollution index: 172 (unhealthy)